location - CAMPING LOT L'évasion between Quercy and Périgord
How to get to the Lot:
By car:
From Paris or Toulouse, take the A20 or RN20 to Cahors, then the CD811 or CD656 to Puy-L'évêque.
By train:
Direct line from Paris / Toulouse to Cahors. The bus serves the Lot valley.
Information:
Cahors railway station - Tel 08 36 35 35 35
www.sncf.fr
By aeroplane:
Toulouse-Blagnac Airport (2 hours away) Telephone: 05 61 42 44 00
Bergerac-Roumanières Airport Route d'Agen 24100 BERGERAC
www.bergerac.aeroport.fr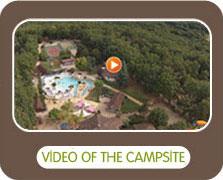 Special Offers
Consult our Special Offers
Nouveautés
• Trampoline
• Fun for Children
• Outdoor Fitness Area
Receptions
For your wedding, family or group gatherings, in addition to the accommodation for your guests we offer an extensive, original and varied restaurant menu in our unique and welcoming setting.